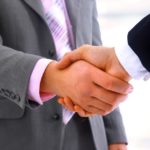 We understand what it means to be in business for yourself, but not necessarily by yourself. You demand the independence to run your business in a way that best meets the needs of your clients and the goals for your practice. With Brooke & Schafer you can focus on what you do best: developing client relationships, gathering assets, and building your business, while we focus on what we do best – supporting you. In addition to an alliance with experienced business colleagues, you become part of a professional family that shares proven techniques, highlights new opportunities, and propels your business to new levels of success.
We have aligned with Cambridge Investment Research, Inc. (Cambridge), one of the most respected and largest privately held independent broker-dealers in the U.S. Owned entirely by its management and financial professionals around the country, Cambridge is committed to true independence. Cambridge's leadership has spent over 15 years consciously building a legal structure, business plan, and superior management team with the goal of remaining privately owned. Since its inception in 19811, Cambridge has continually put the objectivity of its financial professionals first to ensure the long-term success of the financial services industry, financial professionals, and clients. It offers one of the largest footprints of products and services available in the industry, and is committed to providing the highest level of flexibility and choice to its financial professionals.
Contact us to learn more about the career opportunities available at Brooke & Schafer.
1 Cambridge and its predecessor broker-dealer 
Locations
Chillicothe Office
145 West 2nd Street
Chillicothe, Ohio 45601
Phone: 888-244-6217
Fax: 866-931-4160
Atlanta Office
443 Woodhaven Drive
Decatur, Georgia 30030
Phone: 404-373-2866
Fax: 866-931-4160
Brooke & Schafer LLC, Wealth Management Advisors